Acrylic kitchen cabinets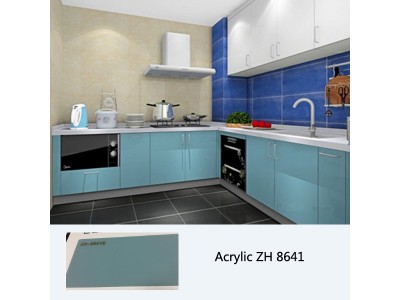 kitchen modern furniture acrylic high gloss kitchen cabinet ZH8641
Kitchen modern furniture acrylic high gloss kitchen cabinet ZH8641
1. MOQ: 1 set
2. Size: Customized or standard cabinet
3. Product Features: Eco-friendly, wear resistant, flame resistant, anti-bacterial function, High gloss surface and harden surface, anti-scratch, strong transparency, easy to clean, stable performance, reliable quality.

Kitchen modern furniture acrylic high gloss kitchen cabinet ZH8641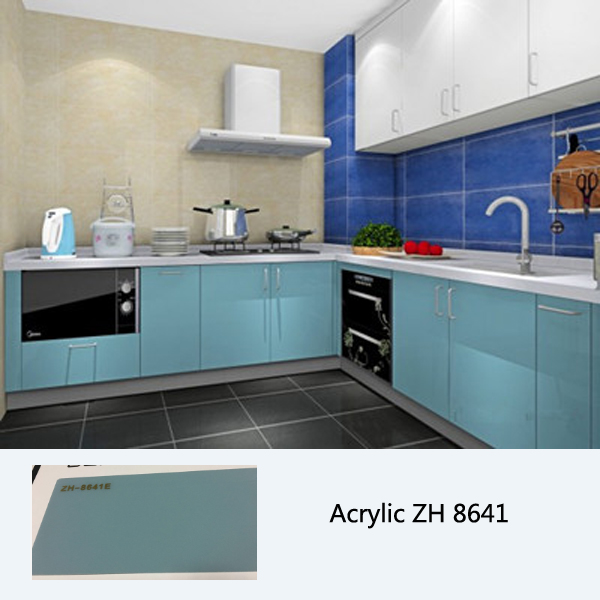 Acrylic cabinet features:
1. with imported regalia veneering, 800 degree HD nano stell plate pressed
2. cold pressing with white latex and adhesive, hot rolling with PUR flat stick machine and PUR hot melt adhesive.
Non-hierarchical, non-hierarchical, non-foaming, no chipping resistance, boiled, time saving, strong adhesion and water proof.
3. In reference of patterns of different areas all around the world to meet the needs of different decorations.
4. Clear green pattern, vivid texture, bright colors, strong 3D effect, non-fading, high brightness, good flatness,anti scratch, no orange peel.
Mitre End high hardness high gloss acrylic kitchen cabinet door colors
1. Size are customized
2. Color : more than 100 color to choose
3. Edge banding : self color PVC or silver acrylic edge banding
4. Delivery days : 25 days
5. MOQ = Any
6. Quality guarantee : 2 years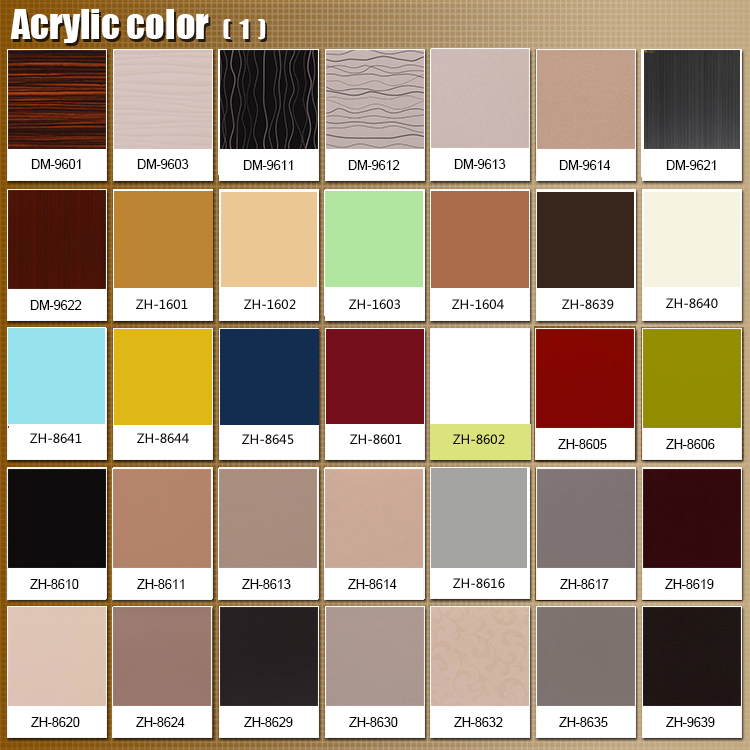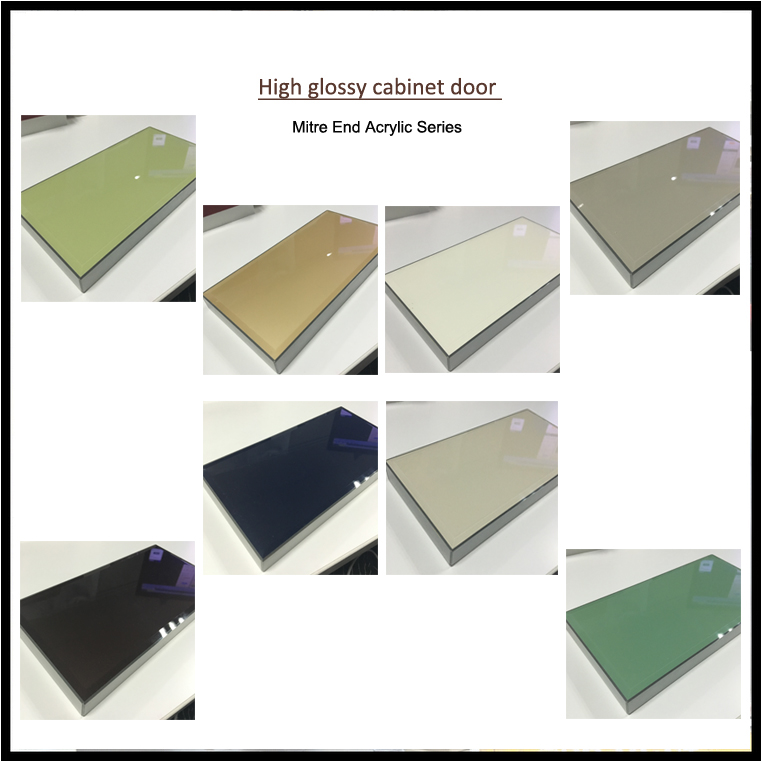 Kitchen Cabinets Material:

PRODUCT NAME

Standard Size(mm)

Door Panel

Carcase

Back Panel

Accessories

Adjustable Leg

Edge Banding

D

H

WALL CABINET

350

700

18mm MDF/ Plywood with acrylic surface

16mm MFC/18mm MDF/18mm plywood

5mm MDF

DTC/Blum

Available

PVC/
Acrylic/
Aluminum

BASE CABINET

580

750

18mm MDF/ Plywood/ Solid wood with acrylic surface

16mm MFC/18mm MDF/18mm plywood

5mm MDF

DTC/Blum

Available




PVC/
Acrylic/
Aluminum

TALL CABINET

600

2200

18mm MDF/ Plywood/ Solid wood with acrylic surface

16mm MFC/18mm MDF/18mm plywood

5mm MDF

DTC/Blum

Available

PVC/
Acrylic/
Aluminum

COUNTERTOP

Quartz stone/ Marble/ Granite

PAKAGE

Assembled or flat packing

NOTE

All size above mentioned can be customized



Involved Products :
* Customize size kitchen cabinet door
- UV kitchen cabinet door (UV paint)
- Acrylic kitchen cabinet door (high gloss acrylic finish)
- PVC kitchen cabinet door (PVC film)
- LCT kitchen cabinet door (high polymer material PETG finish)
- LCA kitchen cabinet door (high gloss high hardness high thickness acrylic finish)
* Wardrobe sliding door
- UV sliding door
- Acrylic sliding door

- LCT sliding door
- Mirror sliding door

* 0.8mm Acrylic sheet
* 1.2mm Acrylic sheet

* High Glossy Decoration panel products :
- Murano: Embossed MDF wall decoration panel
- ZHIHUA Panel: UV Panel ( Short by Ultravoilet curing panit MDF or Plywood )
- Demet: High gloss acrylic Panel
* Whole Set Furniture:
- Kitchen cabinet series