Acrylic kitchen cabinets
The range of smooth Acrylic kitchen cabinet finishes paired with trendsetting textured Melamines, takes cabinet design to a new height of contemporary ambiance. Families and fashionistas alike will love the interplay of color and texture when it's combined with form and function in this Summit kitchen.
Q: What is Acrylic ?
A: A type of finish similar to lacquer, acrylic is a non-toxic, reflective high gloss finish which can give cabinets a perfectly smooth appearance. It is available in a wide range of colors and will give a mirror-like semblance to your kitchen cabinets.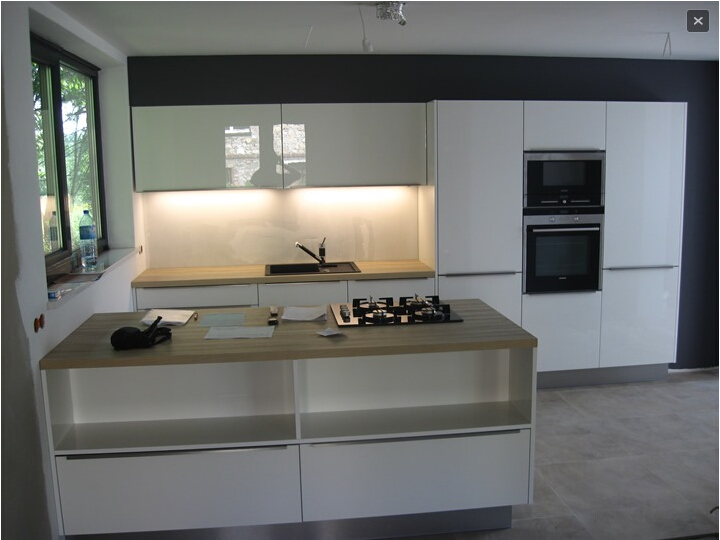 Aesthetics
A premium high-gloss option preferred for high-end kitchens, acrylic finishes can add visual space and an inviting appeal to your kitchen.
Color and Varieties
Acrylic finishes are available in a wide range of vibrant colors which retain their hue and brightness for years.
Cost
Given their aesthetic appeal and easy to clean properties, acrylic finished cabinets are more expensive when compared to laminates.
Maintenance and Durability:
Scratch resistant acrylic finishes not tarnish, de-laminate or fade away with time – they maintain their flawlessly smooth and ultra-glossy appearance. However, this means that finger print marks, dirt and stains are more visible, and require regular cleaning.